Russian to English Translation Services at TripleTrad NZ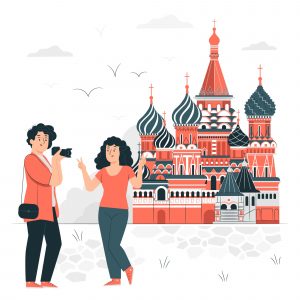 Nearly 30 years after the fall of the Berlin wall, Russia finds itself in a renewed political and socioeconomic scene, and its economy offers one of the highest growth rates of the 21st century.
Given these circumstances, the demand for precise English to Russian (or Russian to English) translation services has increased dramatically. Finding a qualified Russian translator, however, can be tough.
Our TripleTrad NZ Russian translation teams have over 10 years of experience. Our team of experts has mastered the complexities of the Russian language, which is spoken by more than 300 million people as their first or second language.
Russia's high educational standards make fluidity and precision in writing an expectation, so much that low quality translations can seriously harm your potential for NZ-Russia business relations.
Our TripleTrad NZ translators are native Russian speakers with elevated levels of specialisation and certification. They are always up to date on the latest political and economic events, both in New Zealand and Russia, so that they can be a valuable asset to you and your business' translations (Russian to English).
We know how hard it can be to find an exceptional Russian translator when you need one. That's where we come in: we give your international business endeavours direction and power, enabling you to be just as effectively overseas as you are locally.
We work as if we were a translation department within your own company, except you don't need to worry about the hassles of contracting workers or finding professional translators for your business documents.
You only pay per project, with no recurring or monthly fees.
At TripleTrad NZ, we are passionate about helping your business and projects gain publicity and new audiences both locally and internationally.
If you have any questions about our Russian translation services, get hold of us at +64 9 889 1265. You can also contact us on Whatsapp (click here). 🙂

Certified Translation Services

Accurate Translation Services in NZ

Fast Response Time: We Live in the Future
Team members across the planet
TripleTrad is a thriving business with over 10 years of delivering comprehensive translation services across 300 languages to both fledgling and long-established organizations. Our services have assisted companies in fields such as:
WHAT CLIENTS SAY ABOUT US
"Amazing turnaround time"

Professional translation services


TAKE YOUR PROJECT TO THE NEXT LEVEL.
AMAZINGLY DESIGNED TRANSLATION SERVICES